Application Service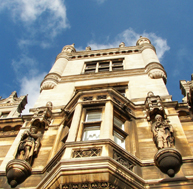 As the number of job applicants increases, the competition gets stronger for every position. For this competitive environment, we provide the application service.
Our writers and editors will help you make an impact and with a proven track record of taking our clients' further. We can take your experiences and qualifications and provide an updated CV and help carefully construct that covering letter. A must have tool to present your personality and achievements to a potential employer.
Our writers have vast experience in writing for professional and personal writing, and can help you to write the perfect personal statement.
Prices start from as little as £15.00 and we can offer a range of services:
Writing and editing of CVs and cover letters
International CVs (translated as required)
Thank you letters and follow up letters
CV checking against job adverts
Personal statement edit and review
A cover letter and CV review
The Application Service is suitable for the writing and editing of; CVs, cover letters and personal statements. It is the ideal tool for people of all ages. We provide a quick turnaround time so that you can positively bring your experience and motivation to the attention of your ideal audience.