Book Service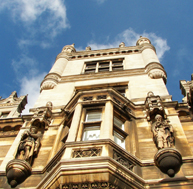 With an increase in the number of authors, it has become progressively more difficult to stand out from the crowd. In this highly competitive market, whether you are a traditional or independent author, you must present your work in the best possible way. For those who are serious about their work, it is important to strive for excellence and plug the gap between the readers expectations and your writing. To meet this requirement, we provide the EditBerry Book Service which is ideal for books of up to 250,000 words.
Our writers and editors will help you make an impact with your book sales. A must have tool to present your work in the best possible light to publishers and readers.
We can offer a range of services:
Editing and proofreading
Developmental edit
Novel critique
Ghost writing
Book illustrations
Book cover design
Book translations
Marketing and publicity
Prices are available in multiple currencies and we are able to provide special rates for independent authors.
The Book Service is suitable for traditional and independent authors. It is the ideal tool to present your book in the best possible light to readers and book publishers. For works of up to 250,000 words, please contact us for a free quote or for further details.